Bayview Community Center
The Bayview Community Center
is available for your events.
Please call (208) 683-8040 for more information.
Bayview Chamber
of Commerce
To join the Bayview Chamber of Commerce,
you may print this
and mail to:
Bayview Chamber of Commerce
P.O. Box 121
Bayview, Idaho 83803
Bayview Chamber
Reader Board
Reader Board is for rent.
Download form for instructions.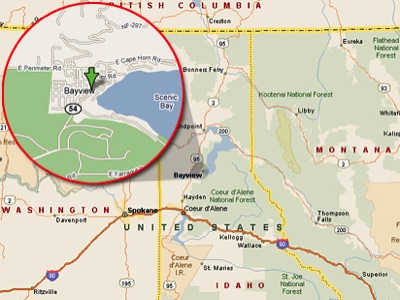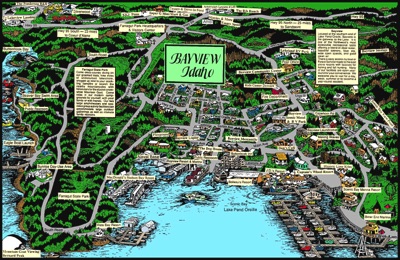 Beautiful Bayview, Idaho is located just 25 miles north of Coeur d'Alene Idaho off of Hwy 95.
From I-90, take the US-95 N exit- EXIT 12- toward SANDPOINT / CANADA. Head north on US-95 for about 18.4 miles. Turn RIGHT onto SR-54 and continue for 8 miles passing through Farragut State Park. SR-54 will turn into Main Street. Start enjoying beautiful Bayview, Idaho.
Click the Bayview map below to enlarge